Change a Child's Life FOR FREE
With Your Arizona Charitable Tax Credit
$400 Tax Credit (Individual)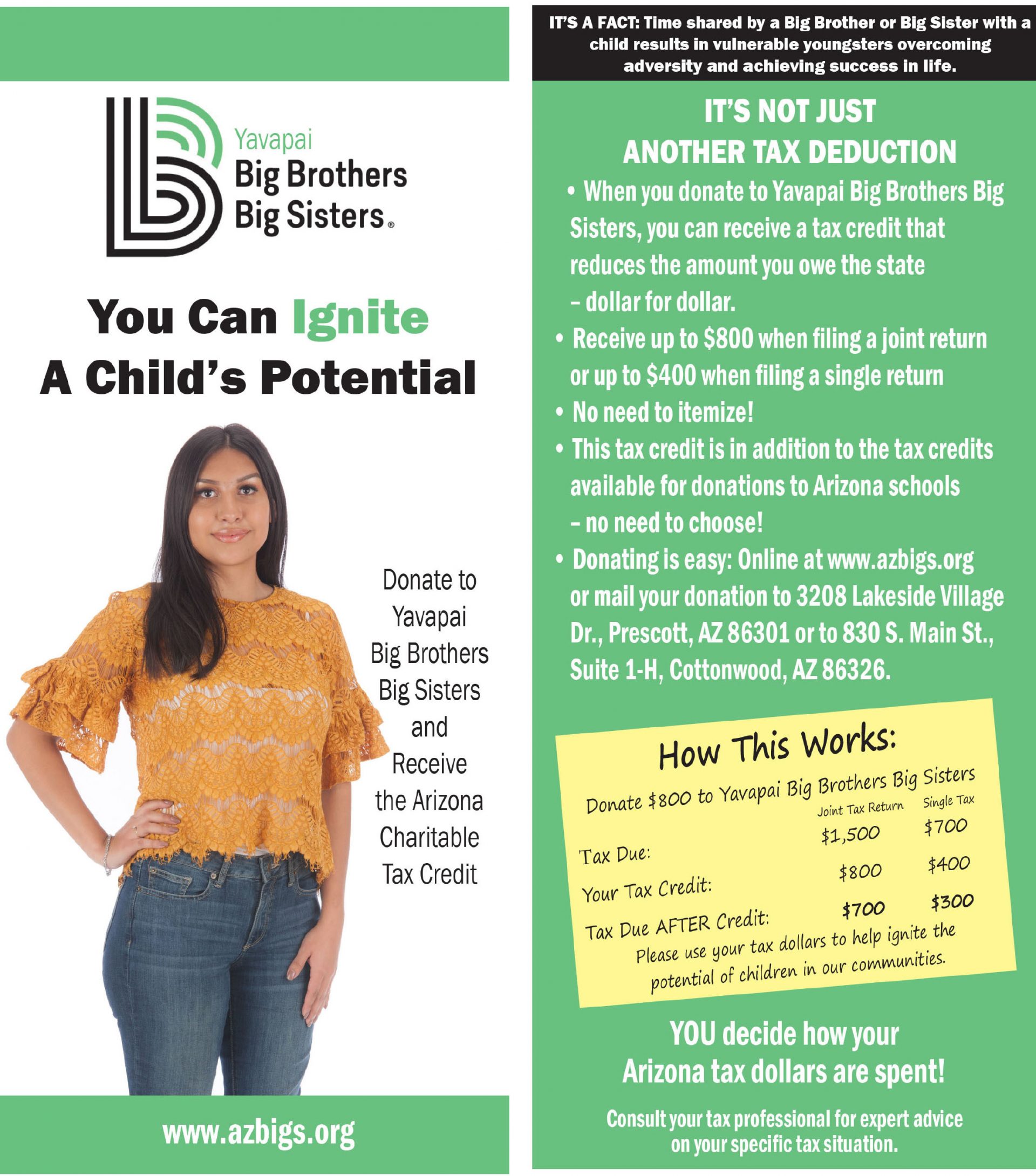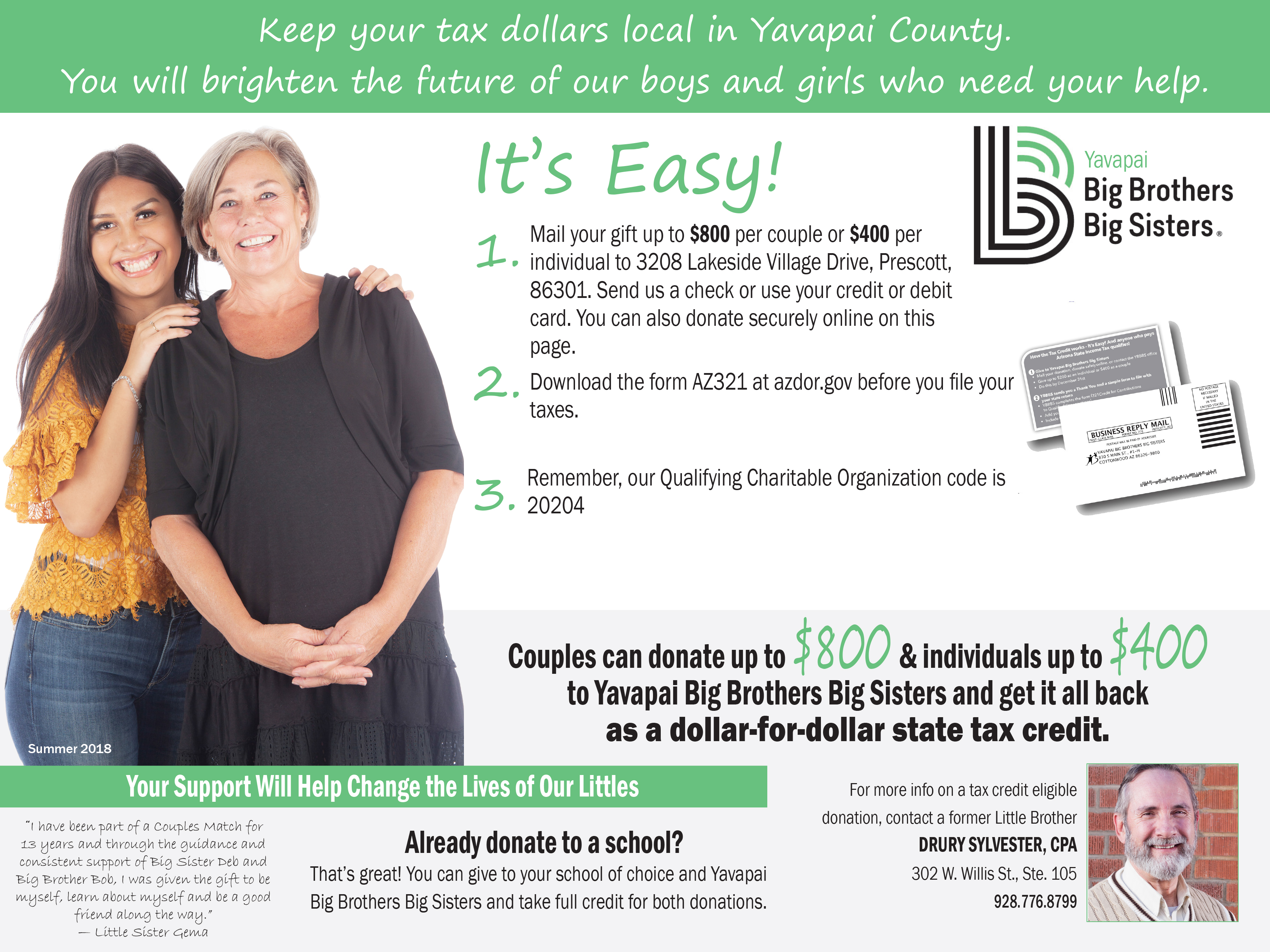 More Information About Tax Credits:
The Qualifying Charitable Organization code for YBBBS is 20204.
Today there are nearly 200 boys and girls who are waiting for a Big Brother or Big Sister. To them, the only accomplishment that matters – getting matched to their Big – hasn't happened yet. Your Tax Credit gift will matter – to a child.
Would you rather have your hard-earned money fill a pothole on the other side of the state OR have that same money change a local child's life?
Support Yavapai Big Brothers Big Sisters. Donate to YBBBS instead of paying the state.
How the Tax Credit works – It's Easy! And anyone who pays Arizona State Income Tax qualifies.
1) Give to Yavapai Big Brothers Big Sisters
    •Mail your donation, donate safely online, or contact the YBBBS office
    •Give up to $400 as an individual or $800 as a couple
    •Do this by the extended deadline of April 15, 2019 
2) YBBBS sends you a receipt.
Getting a refund? It will be bigger. It's increased by the amount of your donation.
Owe the state? The amount you owe is reduced dollar for dollar (you might even get a refund)
Giving to a school? Great! You can give to both a school and YBBBS and receive full credits for both
More questions? Ask you tax credit expert, or call Drury Sylvester, CPA, at (928)776-8799.