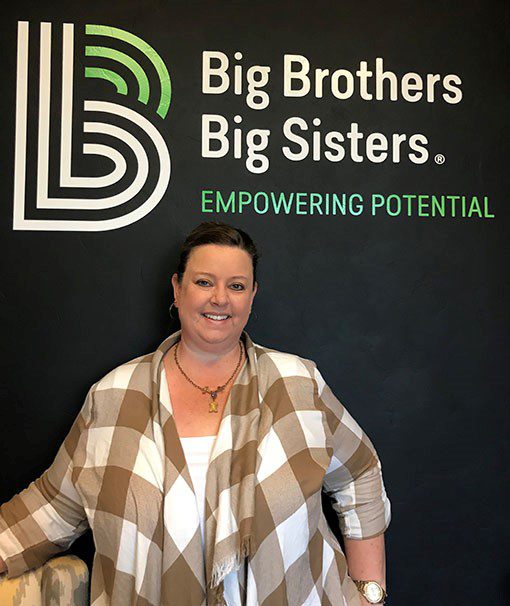 NOVEMBER 2023, PRESCOTT – Yavapai Big Brothers Big Sisters (YBBBS) is pleased to share that Heather Seets has joined the agency as the Donor Relations Director.
The Prescott native worked for the Arizona Superior Court in Yavapai County for 22 years, starting in Adult Probation and then spending 17 of those years in Alternative Dispute Resolution specializing in Victim-Offender Mediation, Dissolution of Marriage Mediation, and Child Dependency Mediation. Seets became a Fellow with the National Center for State Courts for her research in Victim-Offender Mediation in Adult Court. She has been working in the field of hospice and nonprofit organizations for the past four years.
"I am beyond honored to now work for an organization that strives to help everyone achieve their full potential through mentoring relationships. Over the years I have seen how vitally important it is for people to have even just one person in their life who encourages them and gives them hope," said Seets. "I saw this over and over in my work at the court with juveniles and when I worked with our senior population through hospice and various nonprofits, I saw it even more. No matter our age, we all just want to know there is at least one person in the world in our corner. I have been beyond blessed to have parents and friends who have done that for me my whole life and I feel fortunate to share some of what I have been given."
Seets developed strong ties to Yavapai County early as a student at Prescott High School, Yavapai College, and Northern Arizona University. Through the years, she volunteered and worked with nonprofit organizations such as Operation Deep Freeze, the Mediation Center of Yavapai County, Good Samaritan Hospice, Coalition for Compassion and Justice, Prescott Meals on Wheels, and the Friends of Jersey Lilly Saloon through the Prescott Chamber of Commerce.
"Heather comes to us with a robust background in fundraising for community nonprofits. She will be a perfect fit for our management team as she has many years of experience in leadership and mediation," said Erin Mabery, YBBBS Executive Director. "Her creativity and keen ability to solve problems rounds out her contribution to YBBBS and her passion and dedication to donors and nonprofit supporters of local organizations."
"I'm really excited that YBBBS is now going to be working with kids up through the age of 24. My research through the National Center for State Courts highlighted the fact that people do not all magically mature at the age of 18. Yet in our criminal justice system, the penalties for crime dramatically change at that age. The Big Futures program at YBBBS allows young adults to have a mentor through the age of 24 and will open so many doors when it comes to success in employment, obtaining their first apartment or home, and in their ability to launch successfully. I am elated for the youth of Yavapai County!"
You can reach Seets at [email protected] or 928.778.5135.
ABOUT YBBBS
For more than 50 years, Yavapai Big Brothers Big Sisters has operated under the belief that inherent in every young person is the ability to succeed and thrive in life. We make meaningful, monitored matches between adult volunteers ("Bigs") and youth ("Littles"), ages 6 through 24. We develop positive relationships that have a direct and lasting effect on the lives of young people.