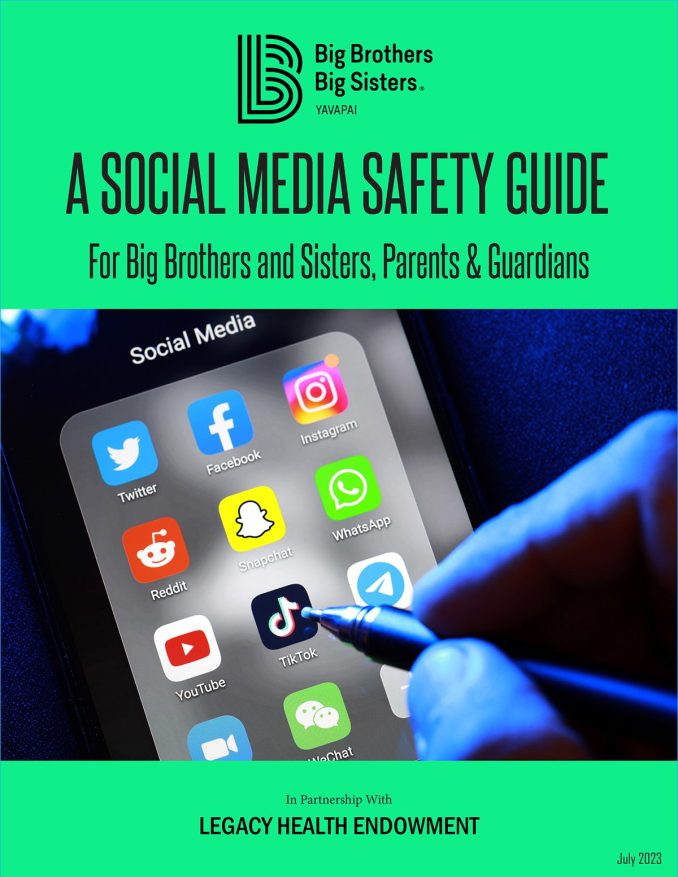 We are pleased to give you our updated Social Media Guide, with detailed parental tips and facts from Legacy Health Endowment. We also have a fun and downloadable children's guide to staying safe online from Allconnect. Please check out Legacy's Parental Guide to Gaming as well. We partner with other agencies and businesses to bring you the latest information to help you in your role.
You can access the guides here:
A word from Erin Mabery, YBBBS Executive Director:
Today, as we embark on rapidly and ever-changing technology, our youth and their families are experiencing widening gaps in communication, polarized diversities, ease of access to self-soothing and unhealthy habits, instant and misleading media, and a constant race to get a handle on it all.
While there are wonderful things technology has brought us, we struggle with keeping it balanced and well-intentioned. Our youth are faced with an exponentially higher amount of external stresses than any generation preceding them. It is our duty to assist them through these challenges, even though the constant changes can quickly become overwhelming.
We are excited to partner with Legacy Health Endowment to bring forward a social media guide that is cohesive and digestible for you in your role, to assist the youth in your life to make decisions in navigating both the possibilities and consequences of using today's social media. We have also included their gaming guide and a child's online workbook from Allconnect, an internet marketplace. We are grateful in so many ways to know you are here with us, that you are engaged in assisting your youth, and truly supporting each of our youth reach their fullest potential.