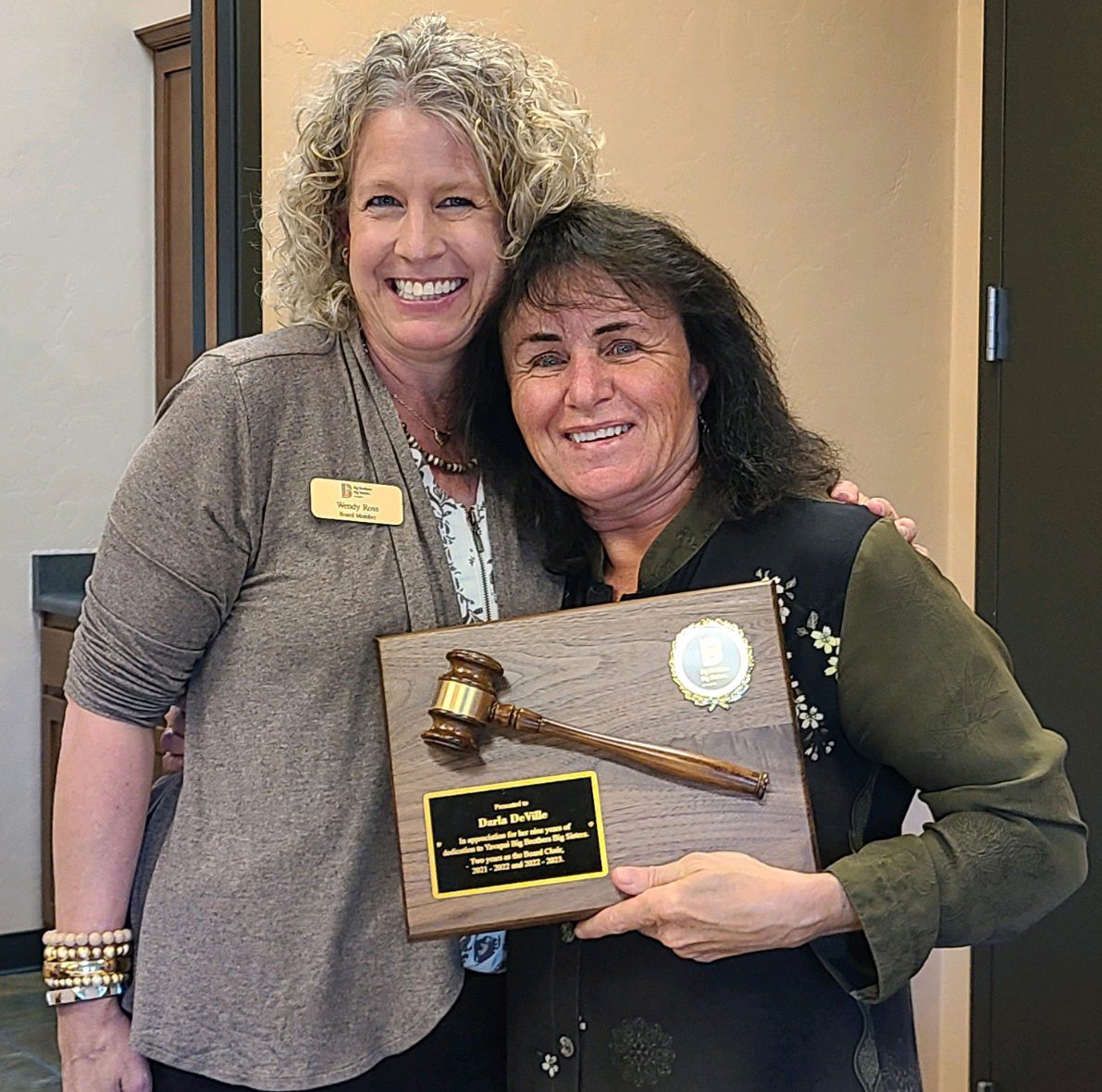 The outgoing chairperson of Yavapai Big Brothers Big Sisters, Darla DeVille, APS, passed the gavel to Wendy Ross, Yavapai County, at the June meeting of the YBBBS board.
"Darla has served our board and our agency through thick and thin, and has ensured a smooth transition for the next board, as well as committed to continued support as Past Chair and mentor to Wendy," said Erin Mabery, YBBBS Executive Director.
Ross, the director of Human Resources and Risk Management for Yavapai County, has served on the board for over five years in different roles.
She shared, "I am honored and humbled that my colleagues on this board have placed their confidence in me to step into the chairperson position. I am grateful to Darla for her leadership, mentorship, and friendship – she is definitely leaving big shoes to fill! It's an exciting time in the Yavapai Big Brothers Big Sister's history, as we embark on new programs, serving a wider age group of youth in our community, and I'm so proud to be part of this amazing board of professionals, doing our part to support the hard-working and dedicated staff and volunteers whose passion for our mission, vision, and values is beyond measure!"