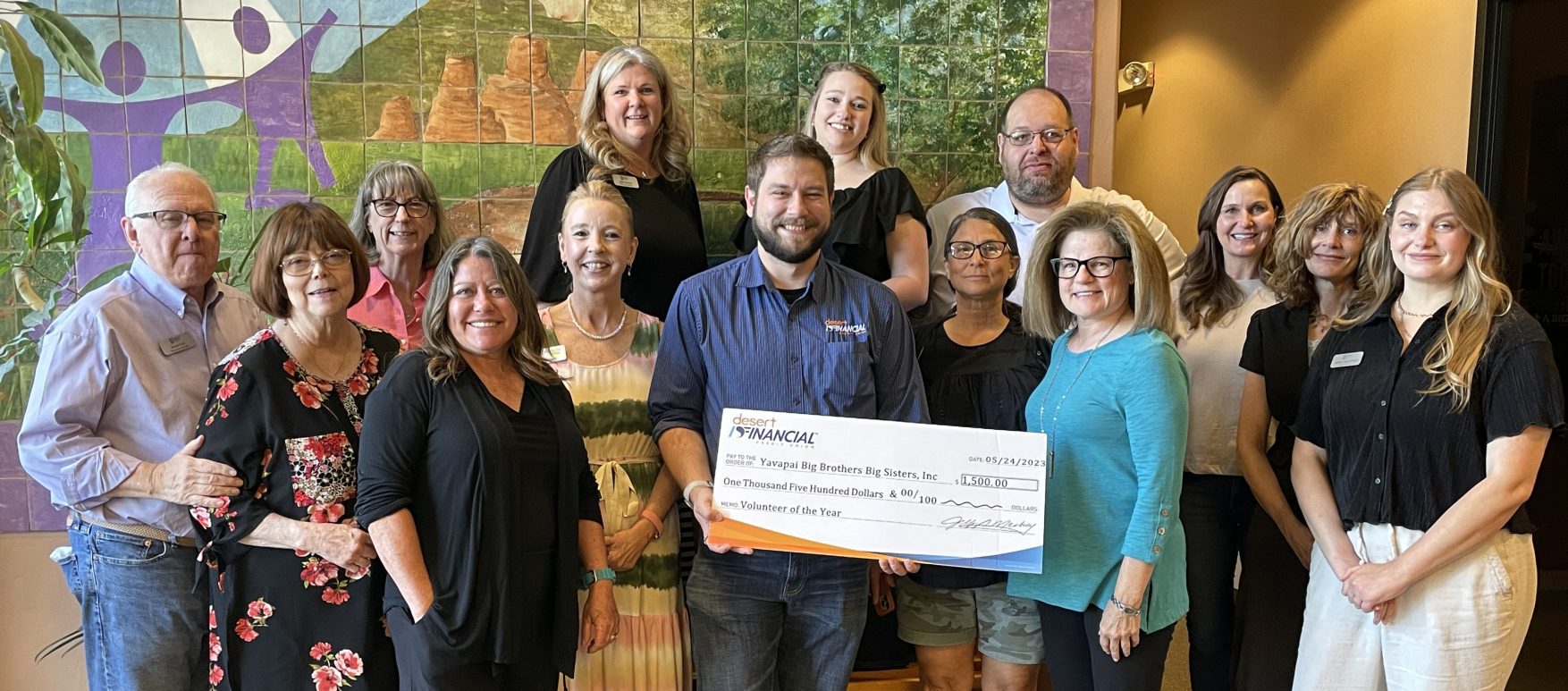 Congratulations to Jonathan Knight of Desert Financial and YBBBS Board Member, on being named Volunteer of the Year! Thank you, too, for the much-appreciated donation to the Yavapai Big Brothers Big Sisters.
In Jonathan's words:
As volunteer of the year, Desert Financial Credit Union let me choose a nonprofit to donate to. YAVAPAI BIG BROTHERS/BIG SISTERS, INC. was an easy choice for me! I want children to be a before thought, not an after thought, and I love what they do for the kids in the community, and the willingness to serve that ALL my fellow board members have.
I got to crash a staff meeting and meet some of the amazing people that make it all possible. Erin you should be proud of not only the work you are doing but, of the amazing team you have put together. #Community#YBBBS#Prescott#Volunteer