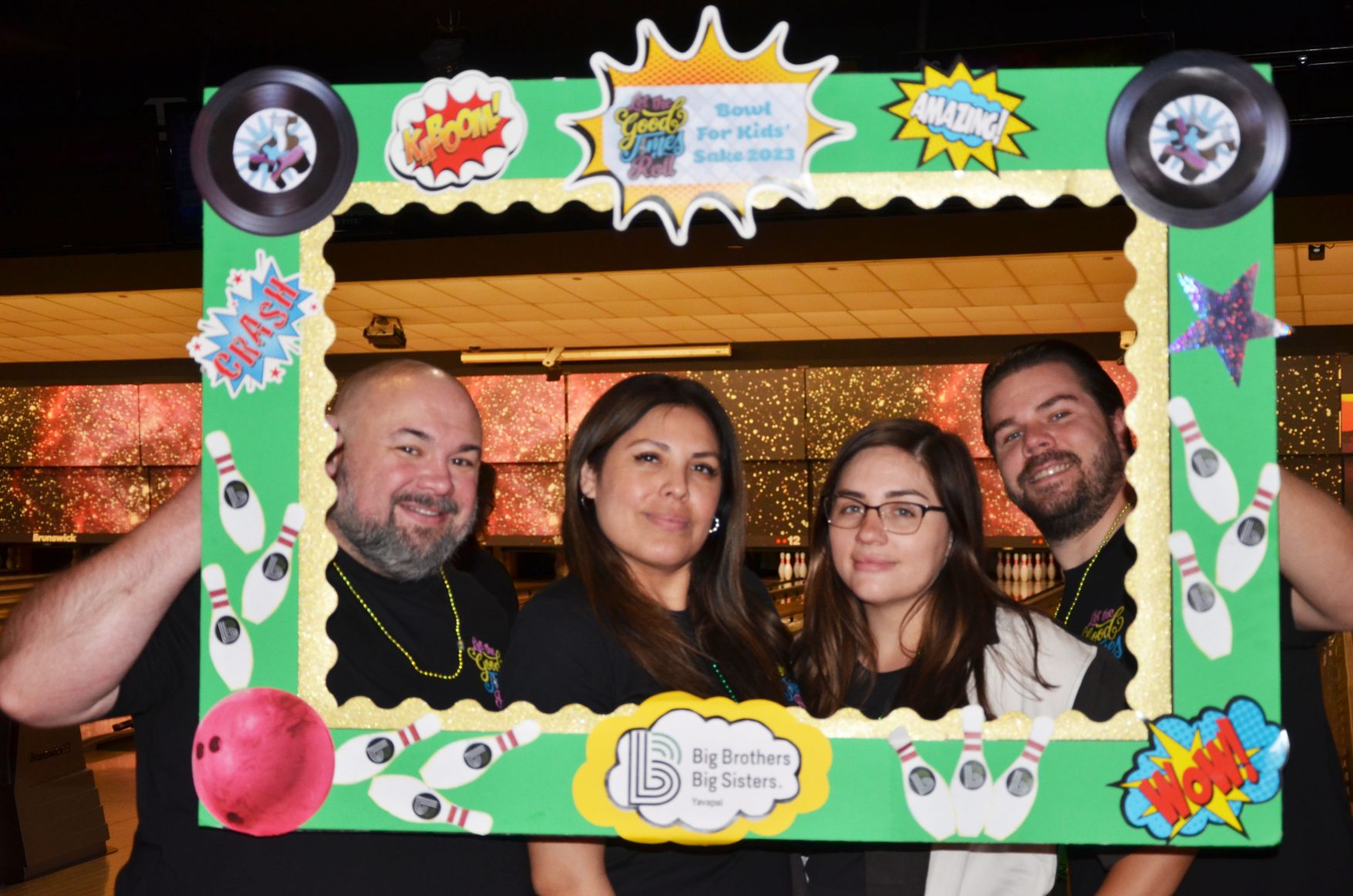 Yavapai Big Brothers Big Sisters (YBBBS) is excited to announce that Bowl for Kids' Sake smashed the goal of $85,000 to hit over $88,000, thanks to the 90 teams of stellar fundraisers and our community partners. Since 1984, the annual youth fundraiser has been a fun and easy way for companies, friends and family to become Defenders of Potential for the hundreds of youth served by YBBBS.
"We are so incredibly grateful for all those who participated and came out to play for this year's Bowl For Kids' Sake event. With over 1,000 participants involved, that tells me that our mission is strong and our community recognizes the important work we do here at YBBBS," said Executive Director Erin Mabery. "It was great to see the smiles and hear the laughter and camaraderie amongst the teams and our matches. Thank you for being part of our amazing community!"
Community partners like Prescott Valley's Milgard Windows and Doors and the MITER Foundation are what keep our one-to-one youth mentoring mission growing, as we expand to serve young people up to age 24.
Several teams from Milgard raised nearly $18,000 this year, followed by Yavapai County at nearly $14,000.
Top individual fundraisers include Kenny Schultz, Mike Reinert, David Bandy, David Biermann and Laura Jones.
BFKS sponsorships totaled over $30,000 in value from Advanced Coatings, Connolly Electric, Courier Cares, Big O Tires, Olsen's Grain, OneAZ Credit Union, Servicemaster of Prescott, Unisource Energy, Foothills Bank, Canyon Aeroconnect, Arizona's Hometown Radio Group, Nackard Pepsi, Farmer's Insurance Jeff Champ, Printpack, Ledbetter Law Firm, Chino Heating and Cooling, CAFMA Firefighter Charities, Black Bear Diner, Little Caesars, Findlay Toyota Center, Smelter Town Brewery, Panera Bread, Fann Contracting, Edward Jones, Salt River Materials Group, Yavapai Broadcasting, Amazon, Pioneer Title Agency and Findlay Toyota.
"Seeing our local businesses use this event for giving back to their community and for team building is very humbling. We appreciate every pledge received, every captain who led their team and every team member for supporting our mission," shared Development Specialist Brian Bergner Jr. "Not just a fundraising event, BFKS is a friend-raising event that inspires participants to become Big Brothers and Big Sisters, helping us match the nearly 90 children on our waiting list with the mentor and friend they need."
The 2023 Bowl for Kids' Sake took place April 15-16 and April 22-23 at Antelope Lanes in Prescott Valley and Shake, Rattle, & Bowl in Camp Verde.
Partnering with Big Brothers Big Sisters through Bowl for Kids' Sake makes a positive, long-lasting impact on youth in your community. The mentoring programs work to broaden a young person's perspectives and help them learn how to make good choices. Mentoring starts a young person on the path to fulfilling their potential and succeeding in school and life.
Check out our Photo Galleries here!