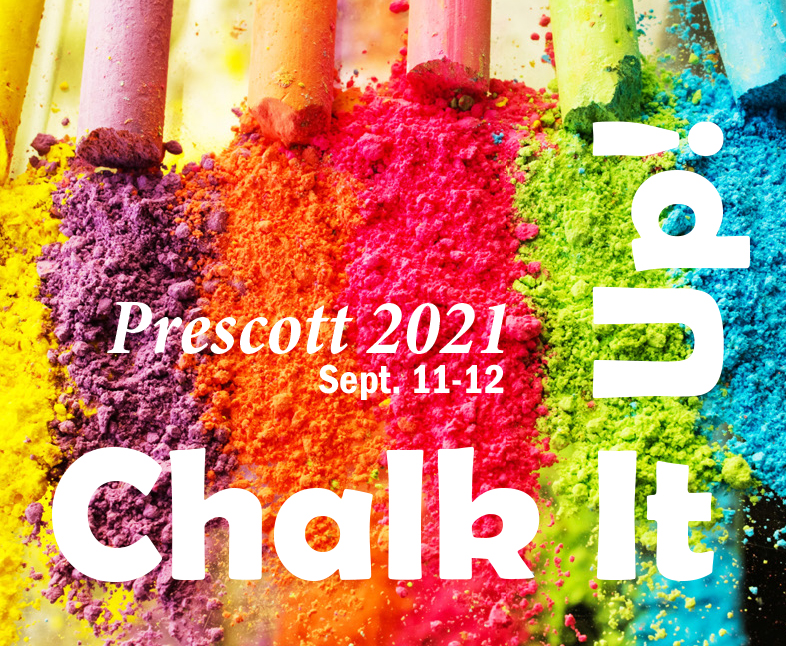 Update: Due to rising COVID cases and the lack of the many volunteers needed to run this event successfully, we are moving the date to April 2022. More details will follow.
This long-time Prescott tradition will be Sept. 11-12, 2021. We need artists and committee members to help plan this community-inspired weekend. Yavapai Big Brothers Big Sisters is honored to organize this event for the first time ever and we need fresh ideas and perspectives on how to maintain and improve this beloved community festival. The hands and hearts of our Planning Committee work hard every year, coordinating entertainment, selecting Guest and Featured Artists, securing sponsorships to keep the event free and much more. 
If you would like to be involved in this year's planning committee, please fill out the following interest form: https://tinyurl.com/ciuplanning21 For more information about Chalk It Up! and to see photos from past events, please visit our Facebook page at https://www.facebook.com/chalkitupprescott. If you'd like to be considered for an artist position, please sign up here.