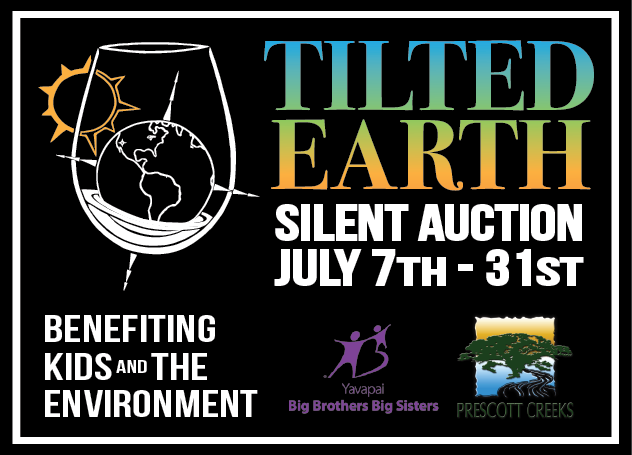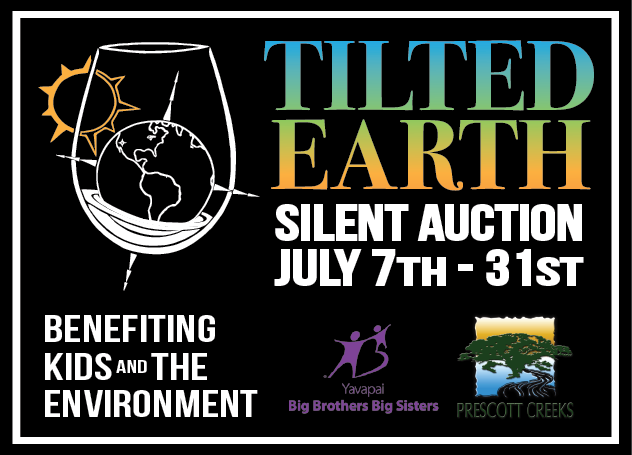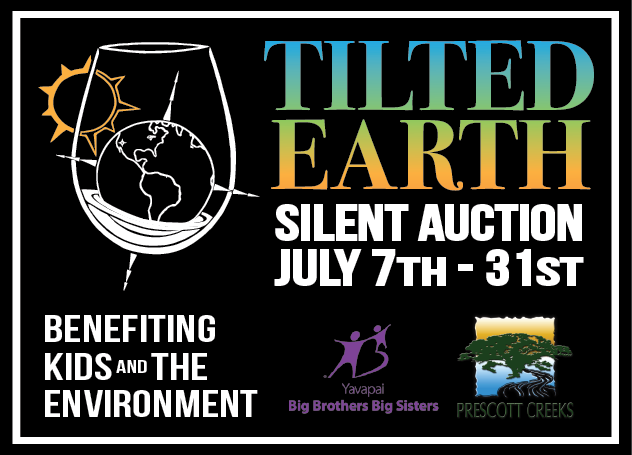 Looking for an in-home wine tasting for 16 of your friends? Or maybe a guided rock climbing trip at Watson Lake? Well, you are in luck! Just follow this link to the Tilted Earth Silent Auction.
Prescott Creeks and Yavapai Big Brothers Big Sisters joined forces to host the silent auction at the Tilted Earth Festival held June 24th at Page Springs Cellars in Cornville. Over $10,000 was raised to support the work of these two organizations in Prescott and Yavapai County. With the generous support of our auction contributors, organizers have extended the auction in this online version to give everyone the opportunity to support the county's vulnerable children and the environment.
The online auction is open until July 31st at 5 p.m., Arizona time.
All proceeds from this auction will be added to the funds already raised and will support the work of Yavapai Big Brothers Big Sisters and Prescott Creeks.