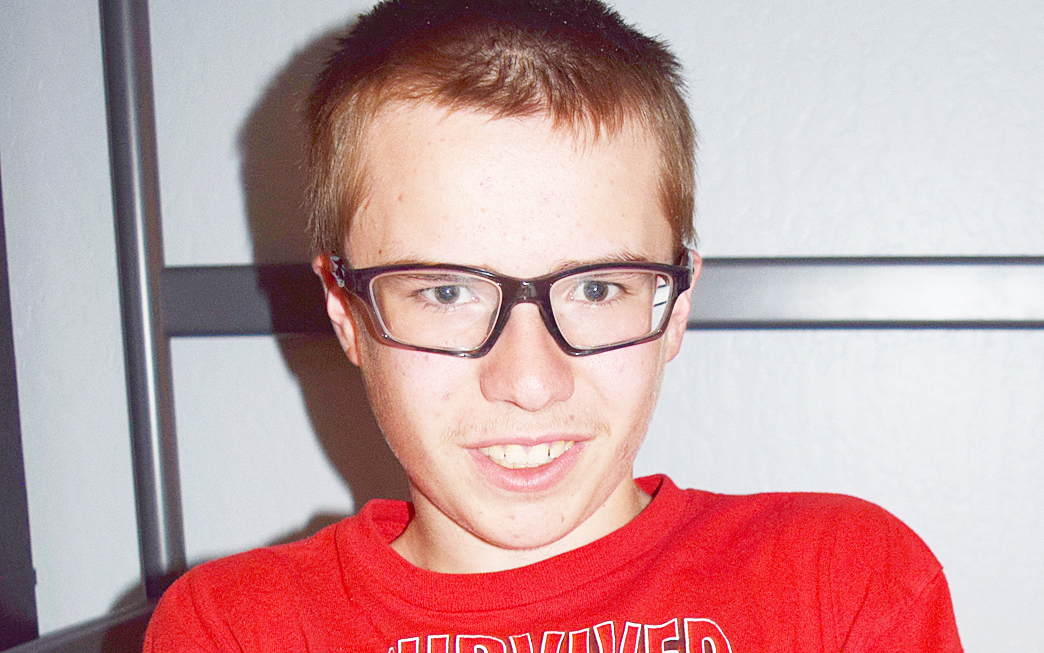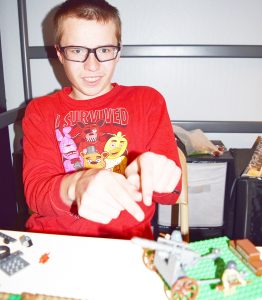 A history buff with a prodigious memory for world events, 13-year-old Brendan has a table covered with camo-colored LEGOS built into a World War II "no man's land," complete with trenches. He pits the brave Allied forces against the hated Nazis, with tiny guns that actually propel plastic missiles.
The seventh-grader lives with his mother and grandparents in Chino Valley. His dad is in California. All of them hope a Big Brother for Brendan will share his interests, whether building with LEGOS, playing Brendan's favorite video game, Diep.io, where multiple players battle against tanks, or just watching at home a variety of historical videos.
Brendan says he is "into archery and BB gun shooting," but since he moved to Chino from Texas two years ago, has nowhere to go to do the latter.  A Big might know of somewhere they could shoot together. Brendan is a member of his school's archery team and proudly opens its heavy plastic case to show off his compound bow.
He would participate gladly in lots of adventures with a Big; he rattled off miniature golf, laser tag, riding bikes, playing board games and watching hockey. He used to love to attend hockey games between the Allen Americans and their arch rival Texas Brahmas, coincidentally both former opponents of Prescott Valley's now-defunct Sundogs.
If you're up for any of these activities, you might be the perfect Big Brother for Brendan or another active young man. An additional way to support Littles is by participating in Bowl for Kids' Sake. You can be a Team Captain, Bowler or pledge a bowler using a tax credit eligible donation. Go ahead and call Yavapai Big Brothers Big Sisters at 928-778-5135, or visit www.azbigs.org to start your adventure.