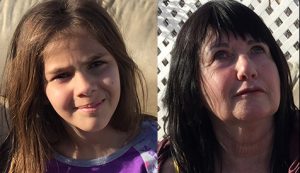 Angelia loves animals, hikes, and arts and crafts. She lives with her grandmother and two siblings.
Her sister is a Little and her brother is waiting to be matched.
Angelia could benefit from some one-on-one time with a nurturing adult.
She was recently matched to Big Sister Kathy Kohn, a soft-spoken, self-employed woman who enjoys yoga, as well as hikes and arts and crafts.
Angelia and Kathy are a natural match, with their quiet personalities and love of similar hobbies.
Congratulations to both Big and Little in this new Verde Valley match!