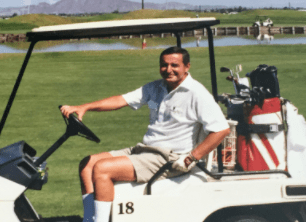 Tickets are on sale now for the 2022 Bob Mariano Memorial Golf Classic set for May 31, 2022 at The Club at Prescott Lakes.
Get your tickets here and download the flyer here to share!
Some history and notes from the organizers: Barbara and Bob Mariano shared their idea for a hospice house while playing golf with friends in 2005. Together they inspired the community to support this project and generated the funds for building. Their vision became a reality in 2010 when Marley House opened. It was the only nonprofit, faith-based inpatient hospice unit in Prescott – serving nearly 5,000 patients and families through hospice services and bereavement support. To honor his legacy and support the Marley House Endowment Fund, the Bob Mariano Memorial Golf Classic was created and has contributed almost $100,000 to the Fund the past two tournaments. We were just getting started, then…….
Since we last gathered, Good Samaritan and the Marley House sold to Sanford Medical and they are no longer interested in participating in the tournament as our non profit 501(c)3 umbrella. We have re-grouped and are going to continue the tradition! As our new non-profit sponsor and benefactor, Yavapai Big Brothers Big Sisters, a favorite of Bob's philanthropic endeavors. We look forward to golfers joining us while supporting the amazing work they do for the youth of America in need of a mentor.