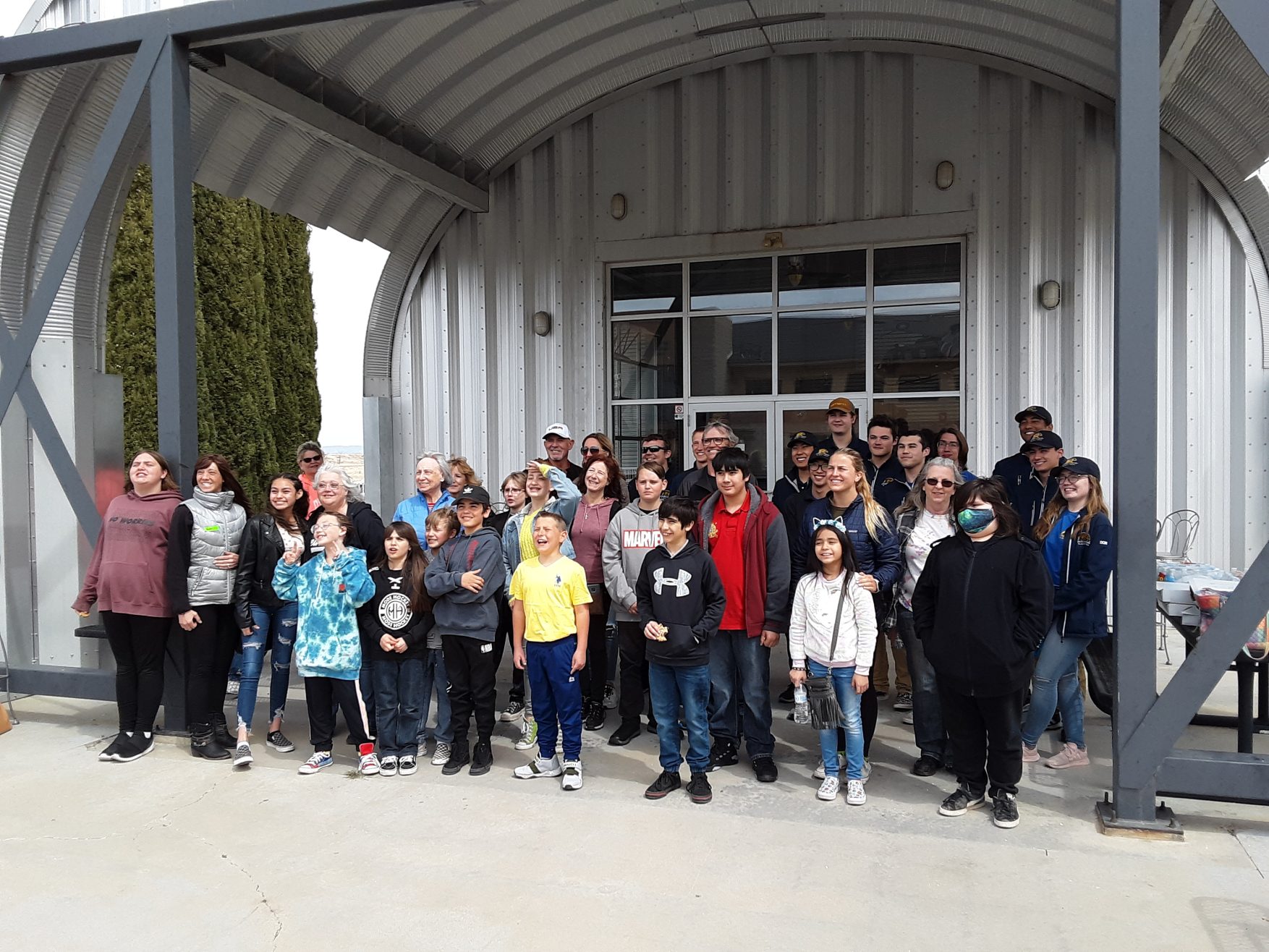 42 Big and Little Brothers and Sisters were treated to Aviation Day on March 19. The Golden Eagles Flight Team of Embry-Riddle Aeronautical University hosted the event. The YBBBS matches used a simulator to fly an airplane over deserts, mountains and cities, learned about the career path to becoming a pilot and sat in static aircraft displays while flight team members explained the intricacies of the instruments.
Outlaw Donuts of Prescott supplied five dozen pastries to kick off the event in the morning and ERAU treated everyone to a pizza lunch to end the day.
We'd like to thank the Golden Eagles, ERAU, and Outlaw for a great day that just may have spawned a few future pilots!