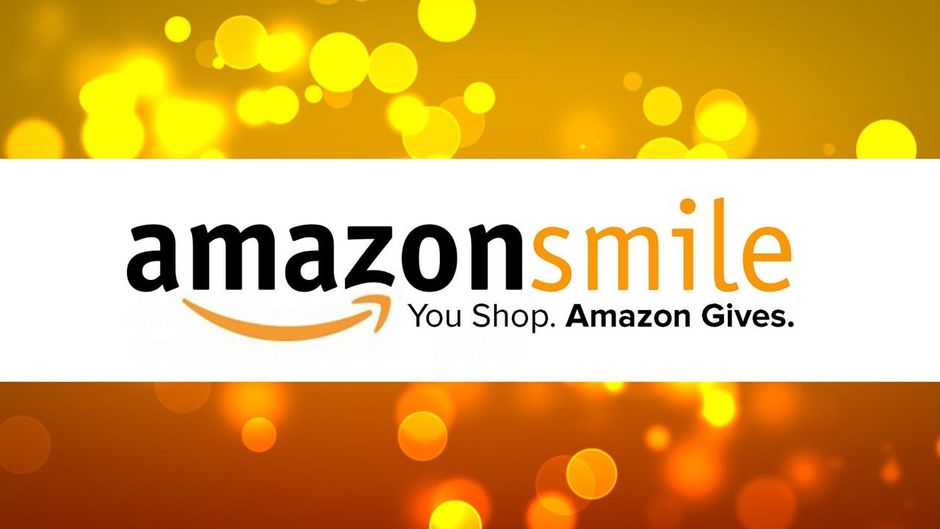 It's easy to select YBBBS as your charity of choice when using Amazon Prime to shop anytime. Always remember to log-in first to https://smile.amazon.com/ and then follow these easy steps:
STEP 1
Visit smile.amazon.com. This page will appear. Log into your Amazon account or create one.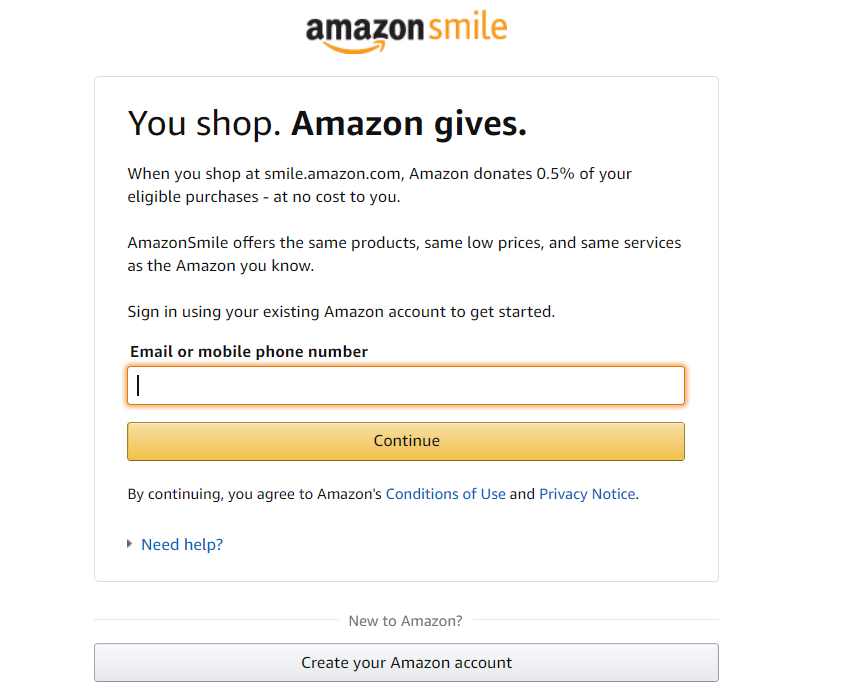 STEP 2:
Select GET STARTED.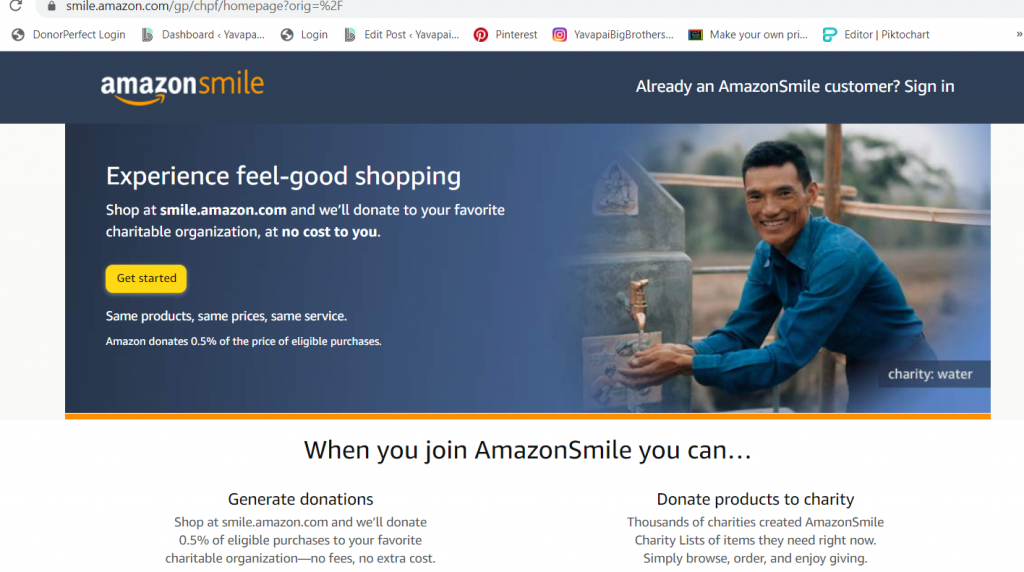 STEP 3:
Search for Yavapai Big Brothers Big Sisters.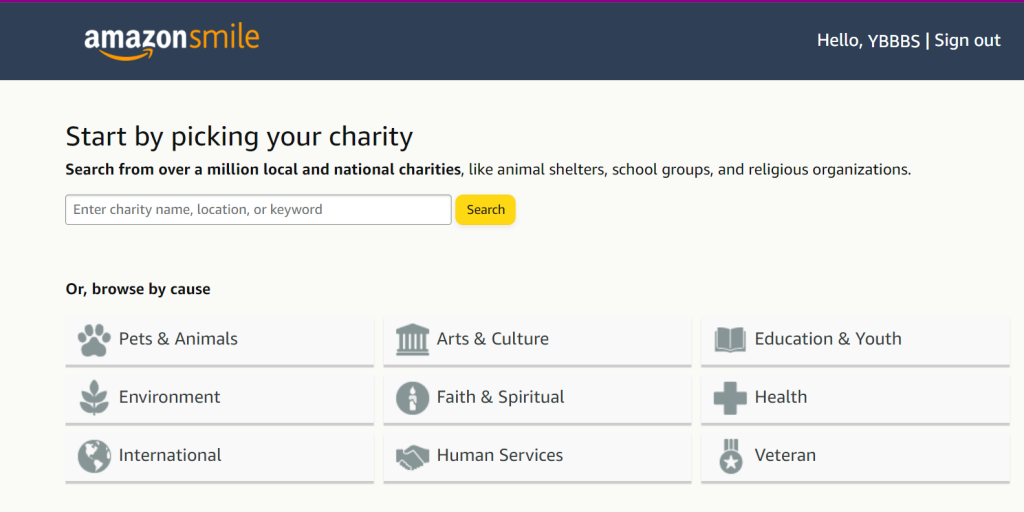 STEP 4:
Hit SELECT button to pick us!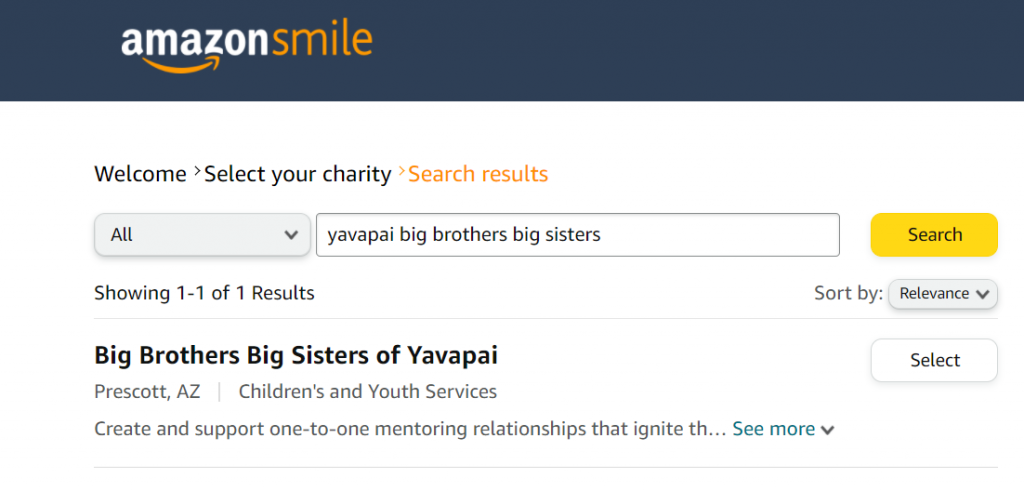 STEP 5:
Let's GO SHOPPING! The donation from Amazon to us will happen automatically whenever you order through smile.amazon.com. Thank you for BEING BIG and Defending the Potential of a Local Child!