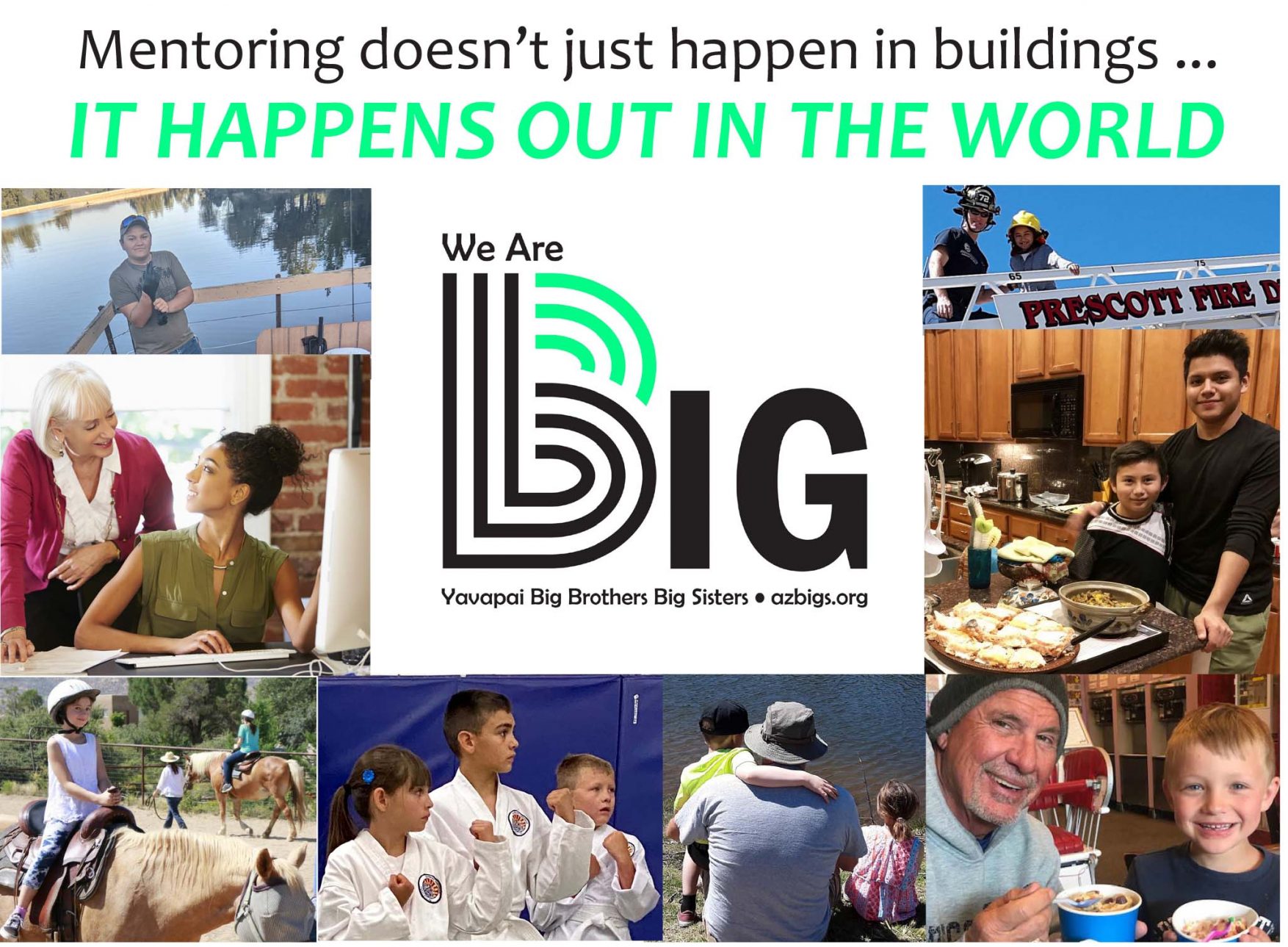 Yavapai Big Brothers Big Sisters launches Tax Credit Campaign with new look, strong focus on mentoring for all ages
For 50 years, Yavapai Big Brothers Big Sisters (YBBBS) has served over 11,500 Yavapai County youth and their families.
"Our work wouldn't be possible without the Arizona Charitable Tax Credit program," said YBBBS Executive Director Erin Mabery. "Arizona residents can give up to $400 as an individual or $800 as a couple, and get it back as a dollar-for-dollar credit on their state taxes."
There is also a federal benefit for the 2021 tax year. If you take the standard deduction, you can deduct up to $300 of your cash donations to charities. No need to itemize, either.
Don't worry, you can still give to your favorite school, too. Arizona tax filers can donate to YBBBS and also claim a tax credit for Arizona schools and/or qualified foster care organizations.
There are 3 ways to give:
• Mail a check to YBBBS, 3208 Lakeside Village Drive, Prescott, 86301
• Donate safely via credit card or PayPal at azbigs.org
• Contact the YBBBS office at (928) 778-5135
Expanded mission
Through the decades, our mission of inspiring and defending the promise of youth through one-to-one meaningful and intentional mentoring relationships has not waivered.
With the challenges facing our youth today, we are proud to share our updated Mission Statement that encompasses the need for expanded mentoring services beyond the age of 18: We will "Create and professionally support one-to-one mentoring relationships that ignite the promise in us all."
We will be expanding our mission into workforce development programming to include those young adults entering the workforce by professionally and strategically creating and aiding mentor relationships through partnerships with local businesses, high schools, and colleges or vocational institutions.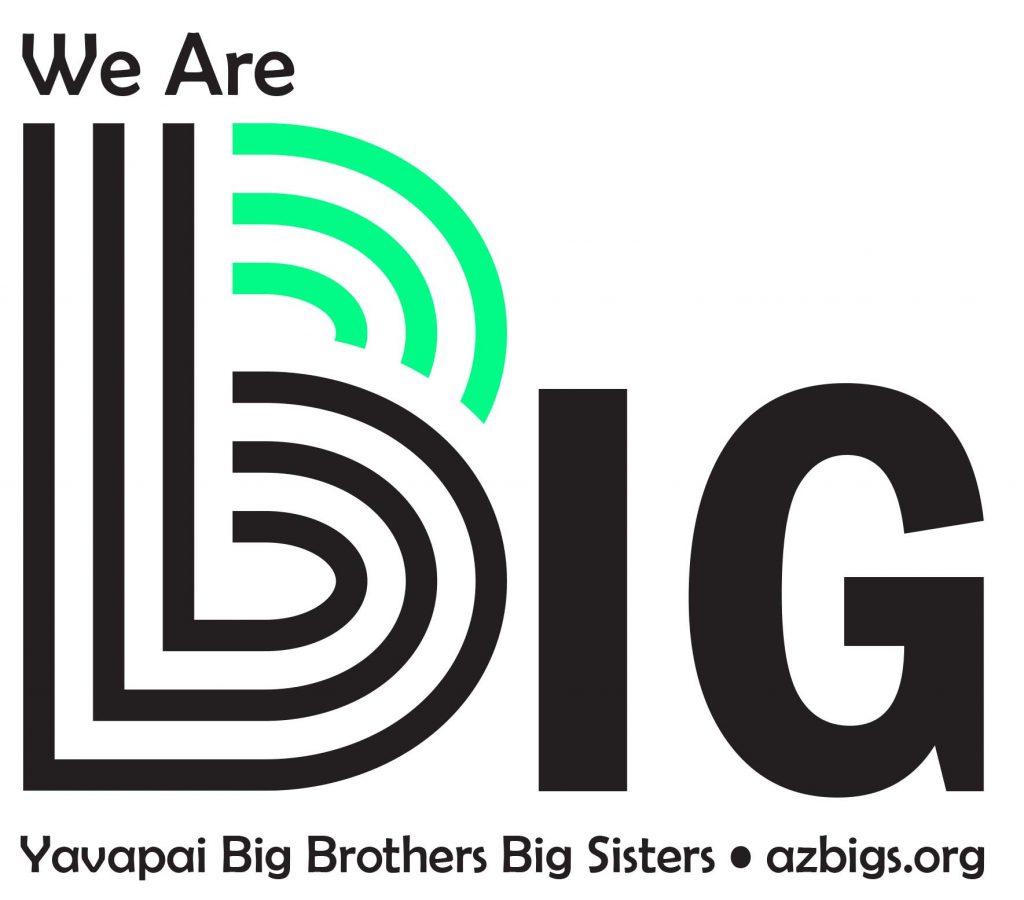 New logo
We redesigned our logo to emphasize that our mentoring is BIG, like our name implies. Our new tagline shares that we are "Professional, Intentional and Meaningful" in our mentoring program.
"Our highly-trained and educated professional staff connect youth to caring adults with much needed support and a plethora of available resources through our partnerships and evidence- and research-based programming," shared Mabery.
"We believe mentoring doesn't just happen in a building, it happens out in the world."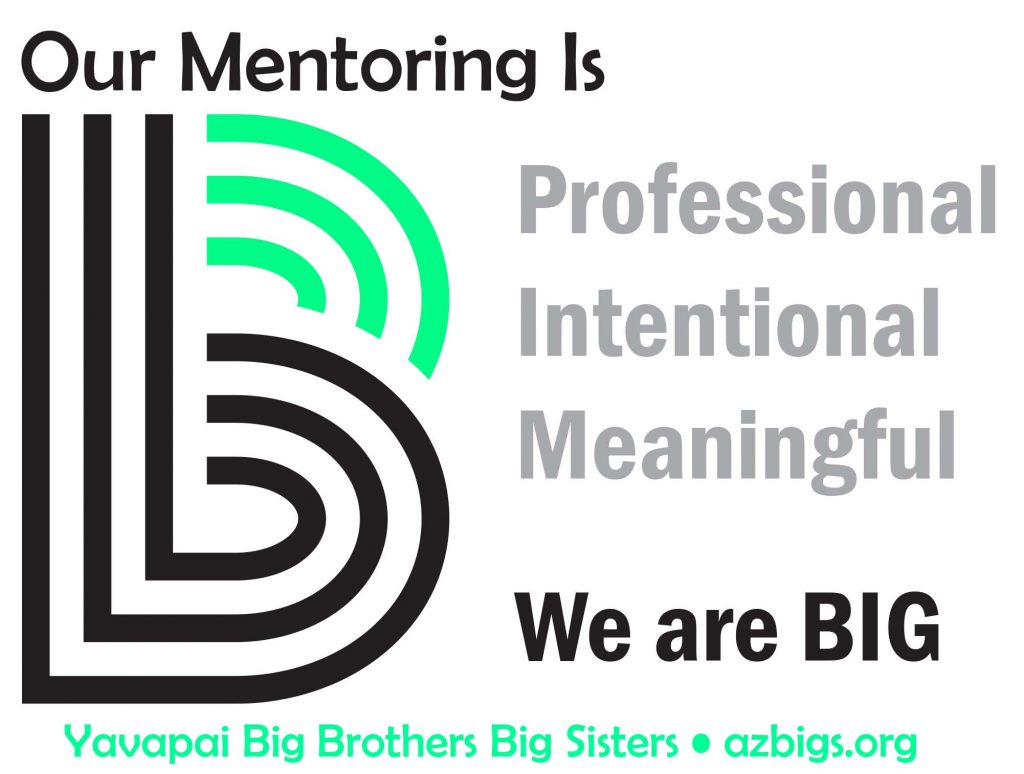 The data
A successful Match lasts at least one year, however, our average is 46 months with the following proven outcomes for youth in our variety of programs:
• 52% Less likely to skip school
• 55% More likely to enroll in college
• 46% Less likely to start using drugs
• Healthier lifestyle choices
• Enhanced self-esteem and confidence
• Become more civically engaged
• Enter workforce with heightened soft skills
Through 2020 and 2021 we have identified and matched volunteers (Bigs) from all walks of life with youth (Littles) who have been impacted by the pandemic, in addition to dealing with other complicated social issues. Our Bigs also are positively impacted by being connected to us and our amazing Littles. Bigs ages 16 to 96 report they feel they can give back, stay engaged and active, experience new adventures, and gain an incredible connection that can last a lifetime.
We continuously support our Matches throughout these fulfilling relationships with Littles ages 6 to 24 – impressionable ages when youth form their values and future plans for their adult life.
"Now more than ever, supportive programs such as Big Brothers Big Sisters are needed to safely and intentionally assist youth through these uncertain times with an eye on the future," said Mabery.