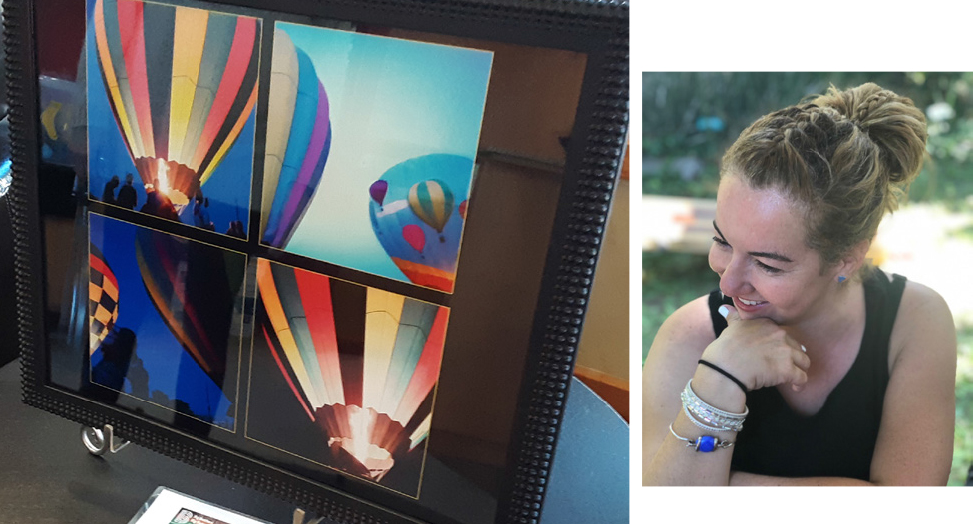 Kim Ryder's photos were taken at the Mile High Balloon Festival in Prescott on June 15, 2019. The aspiring photographer enjoys traveling and taking photos all over the beautiful state of Arizona. She currently lives in Phoenix and travels regularly with her dog, Zoe. She has a cabin in Prescott and enjoys this part of our state frequently.
Congratuations, Kim, on your winning 71 votes!
Many thanks to the business owners for displaying the work of our artists: Augie's, Frontier Starbucks, The French Hen, Keller Williams Realty, The Raven, Key2myheart, Allan's Flowers, Fancy That, Realty Executives and Raskin's Jewelers.
The artists: Beth Millbourn, Olesya James, Lacey Wood, Kim Ryder, Lydia Strom-DuBord, Ann Hein, Celeste Stout, Fancy That Family, Joe Tomasic and Kristin Rose.