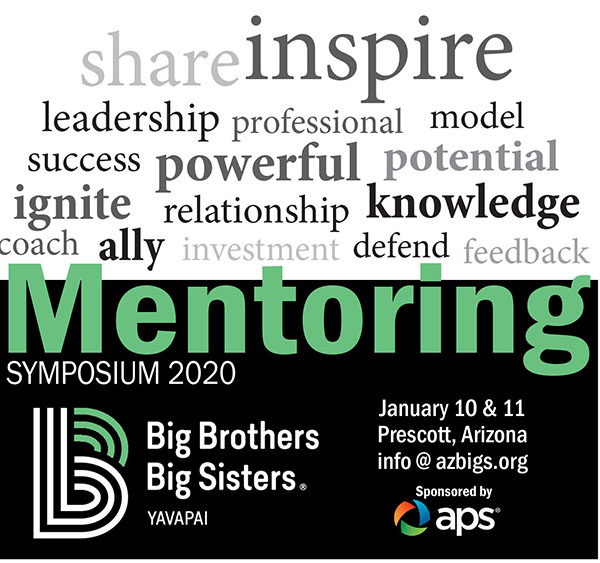 Save the Date, January 10-11, 2020
Registration open now! Click here to register.
Interested speakers or vendors, call (928) 778-5135 or email Robin Layton at
[email protected].

Download the speaker / vendor application.
Learn more about Sponsorship Opportunities and Ticket Information.
This symposium is geared toward those who seek professional support in these areas of mentoring: Education, health, safety, peer-to-peer, development, successful leadership, fostering, counseling, senior caregivers, nonprofits, government, faith-based and business.
This is a unique opportunity to share your expertise and ideas with a highly-engaged audience of mentoring professionals, supporters and stakeholders. Sessions will cover best practices, evidence-based approaches and research.