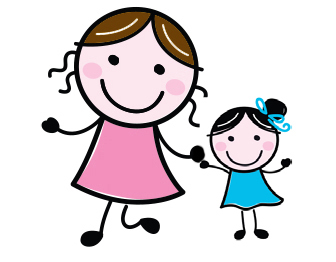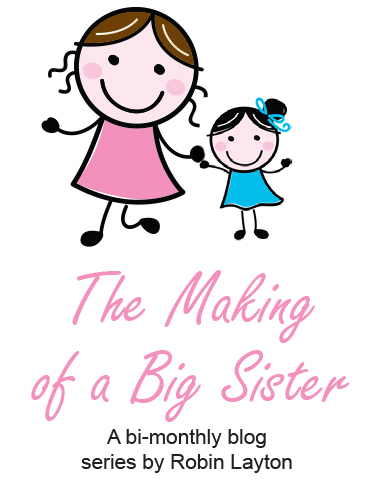 I don't know how it was growing up in your house, but my sisters and I knew our place in ours and when it was acceptable to talk (or mostly, not talk).
Our parents taught us that.
They also taught us hygiene, proper public behavior and instilled the absolute need to do well in school because NOT going to college was NOT an option.
I think I passed most of those things onto my kids. I remember bargaining with them over nighttime baths, putting a hand on their shoulder when they were acting out in a public place … and I totally remember the homework arguments.
Now that I'm older and wiser (yeah, I laughed at that part, too) I realize not everyone's family was like mine. I was a fortunate child. Of course, you never realize how wonderful something is when you're young – it's just how things are, you think.
After I was approved to be a Big Sister, I was asked to attend Big Pre-Match Training. For part of a recent Saturday morning, I joined five other newly-approved Bigs, one of our Match Advisors and our Enrollment Specialist/Trainer, who led the meeting.
We learned how to be an active listener. This is something that I learned a long time ago, but for business purposes, not to relate to children. It's a technique used by counselors and trainers, as well as in conflict resolution that means the listener must completely concentrate, understand, respond and remember what is being said.
As a child's Big Sister, I'm to be a trusted adult in their life to whom they can open up and share new experiences with. I am ready for this! I suddenly realized I was an active listener with my kids, but my parents were not. They told me how things were going to be, but I added in the component of listening after giving my children rules to follow.
This session made me realize I wasn't alone in the process. The other Bigs had the same questions as me and the trainer had a list of prepared scenarios that we discussed. They even shared tips to successful volunteering. I felt very supported and confident when I left the session.
I started thinking about what my Little Sister would look like. Would she be shy or outgoing … like science or art … will she like me? I hope at our first meeting I can find out what makes her smile.
Stay tuned, I'll be meeting my new Little Sister by the next blog post!
– Robin