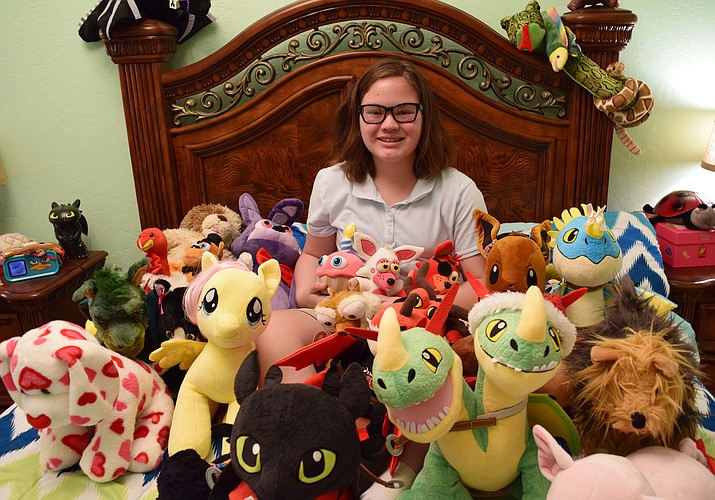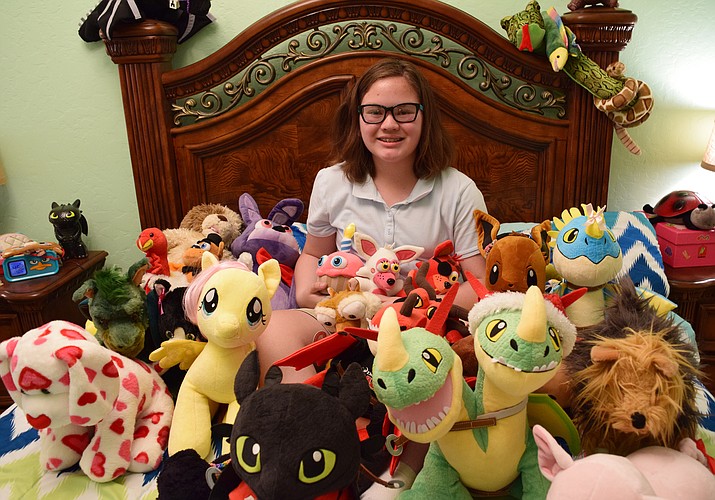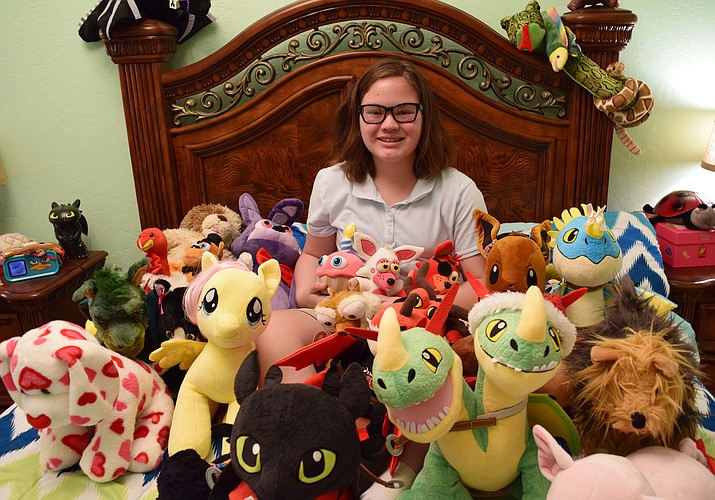 Artist, singer, reader, woodcarver, budding zoologist – Julianne in many ways is mature beyond her just-turned-12 years. But she still loves to snuggle in bed surrounded by her many plush Build a Bear creations, from smiling dragons to the final animal her dad gave her – a white puppy covered with red heart shapes.
Julianne moved to Prescott with her parents two years ago so her dad could be closer to the Mayo Clinic for treatment. Sadly, both Julianne's beloved grandmother and father passed away a year ago. Her mom volunteers full-time at Julianne's school to be near her as they learn to cope with being a family of two. But her mom also battles fibromyalgia, and can't do everything with Julianne they'd both like. Her mom says she would like a Big Sister for Julianne to show her "there's more out there."
Julianne's idea of activities with a Big Sister involves a lot of craft making. She says her favorite hobby is art, especially sketching mythical animals and finishing her pictures with a myriad of colored markers. She already has carved a whistle and fish hooks out of wood, made a wolf head mask from a box, fashioned a bracelet, and tried some "chemistry you can eat" food crafting (eating is another favorite hobby), and would like to do much more.
She would enjoy exploring the outdoors with a Big. Julianne liked viewing the Grand Canyon, but she said it hurts to see the garbage people leave in beautiful wild places. She's a good swimmer and gladly would hit the pools and creeks with a Big, as well.
If you have a creative and inquisitive mind and a few extra hours each week to give, you might be the perfect Big Sister for Julianne or another young lady. An additional way to support Littles is by providing a tax credit-eligible donation. Go ahead and call Yavapai Big Brothers Big Sisters at 928-778-5135, or visit azbigs.org to start your adventure.