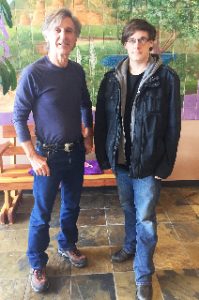 Joshua, 16, and his new Big Brother, Michael Cofer, spent their first outing riding ATVs and getting to know Michael's horses and dogs.
Joshua lives in a busy household and can benefit from some one-on-one attention that would get him out of the house more often.
Michael always wanted to be a Big and felt the time was right while he was working part-time in local schools. He sees a need in the community for positive role models, which prompted him to act.
Congratulations to Joshua and Michael.