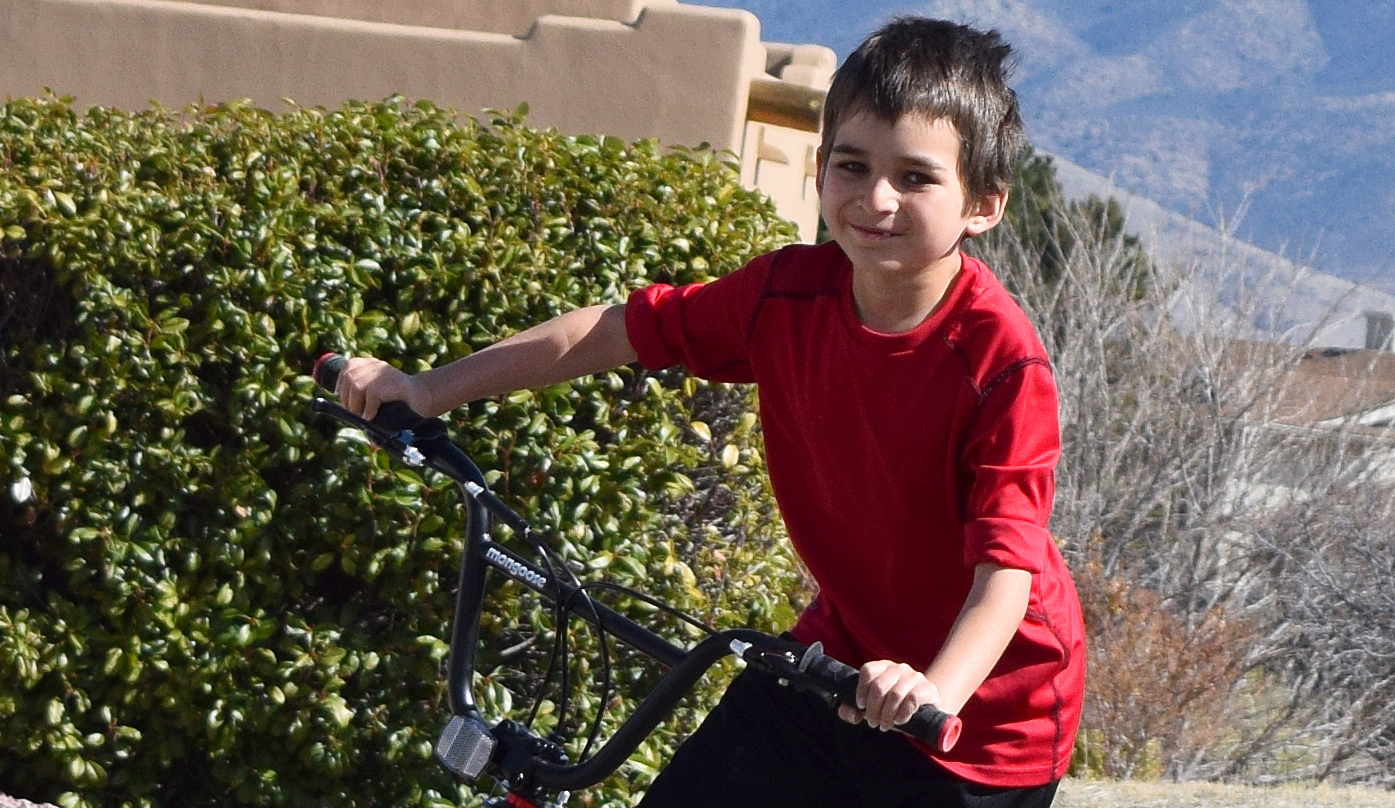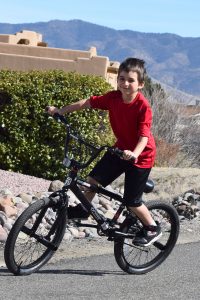 Christopher loves the gleaming black bicycle he got for Christmas, especially since sunny weather returned to Prescott Valley. Riding it gives the 10-year-old a healthy break from fighting evil on Battleborn, his favorite Xbox One game. The bike also makes it easier to go with his older brother to the skatepark at Mountain Valley Park, where they also can play basketball and football.
"Nothing can stop me," Christopher said, adding, "Sometimes rain and snow can stop bike riding."
He did take advantage of the snowy days during Christmas vacation, though, building a snowman and a castle in the front yard. "It took me two hours," Christopher said.
Christopher is in fourth grade at school, where his "favorite special" is P.E., but his favorite subject is math.
His household is a busy one. In addition to Christopher and his older brother, it includes his mother and stepfather, along with a younger brother and sister, as well as three stepsiblings every other weekend. On Super Bowl Sunday, Christopher was looking forward to watching a Patriot win with his family, and especially eating one of his mom's specialties – chicken wings. He happily listed some of his other favorite foods: spaghetti, macaroni and cheese, a certain Mexican dish his mom makes, then noted he likes strawberries, but "green apples the most." Maybe that's partly because his favorite color is green.
But sometimes Christopher would enjoy one-on-one time with a Big Brother who might help expand his interests and explore new places.
If you're that kind of guy, you might be the perfect Big Brother for Christopher or another active young man. An additional way to support Littles is by participating in Bowl for Kids' Sake. You can be a Team Captain, Bowler or pledge a bowler using a tax credit eligible donation. Go ahead and call Yavapai Big Brothers Big Sisters at 928-778-5135, or visit www.azbigs.org to start your adventure.