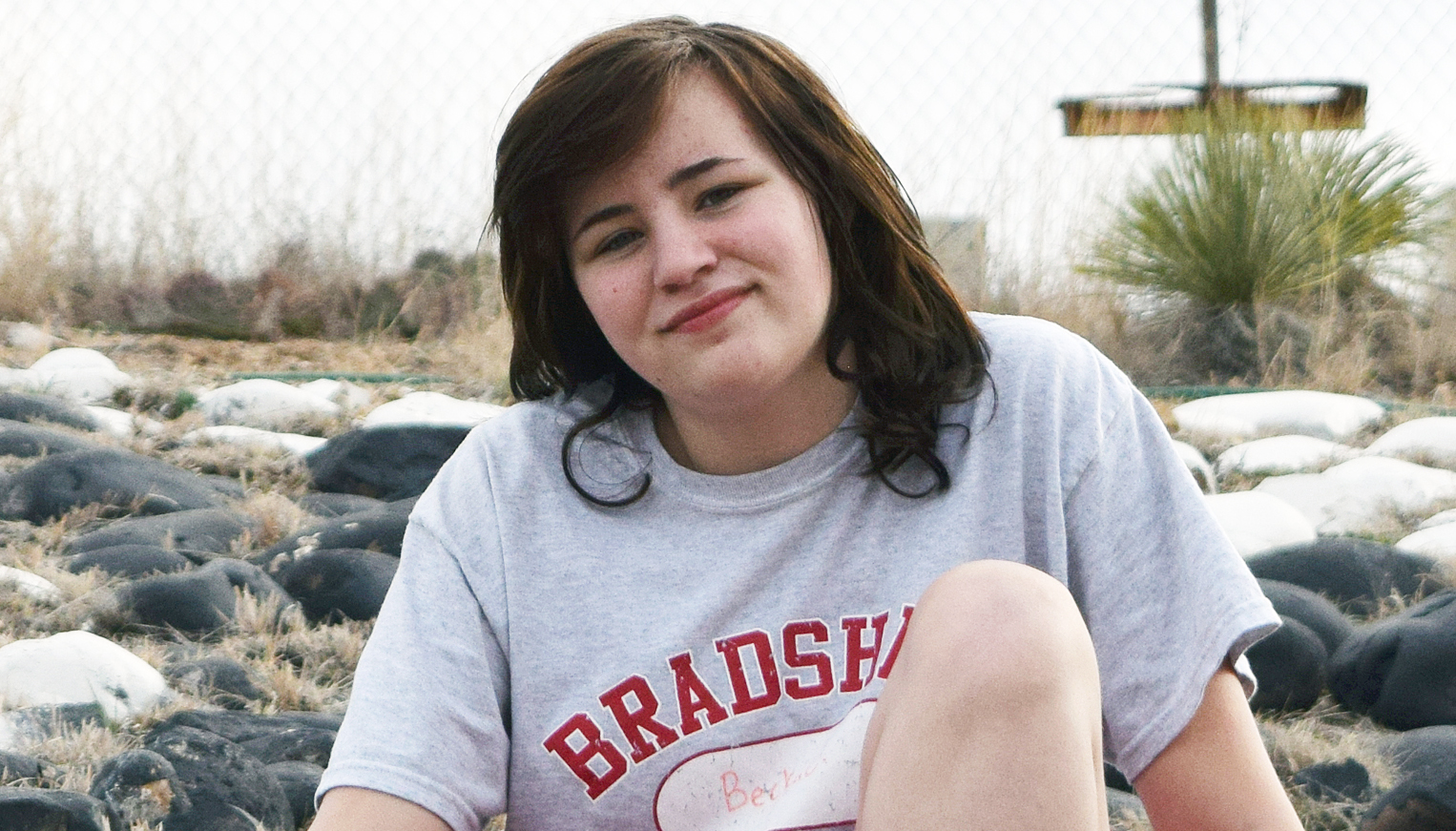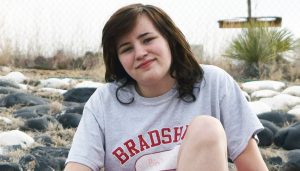 Rebecka says she likes keeping in shape and would love to work out in an actual fitness club gym. She can swim like a mermaid and would spend every day in the pool if she could. A seventh-grader now, Rebecka hopes to join the high school swim team in a couple of years. The high school drama club also is likely in her future, as acting is another aspiration.
The 13-year-old, who lives with her younger brother, mother and adoptive father in Humboldt, is a Girl Scout who enjoys the outdoors. Until moving up to junior high, she was a member of her elementary school's Garden Club and Bird Buddies. She's been involved in summer softball and even though P.E. is her favorite class, Rebecka surprised her mom recently by saying she would like to play again.
Adventuresome when given the chance at something new, Rebecka loved seeing the State Science Fair in Phoenix. "It was so cool!" she says. She also really liked an overnight trip to the Phoenix Zoo, where the ocelot was her favorite animal. Both were school-sponsored field trips, but she would enjoy outings like these or others closer to home with a Big Sister. Rebecka is up for just about anything from gardening to ziplining.
If you're that kind of gal, you might be the perfect Big Sister for Rebecka or another active young lady. An additional way to support Littles is by participating in Bowl for Kids' Sake. You can be a Team Captain, Bowler or pledge a bowler using a tax credit eligible donation. Go ahead and call Yavapai Big Brothers Big Sisters at 928-778-5135, or visit www.azbigs.org to start your adventure.