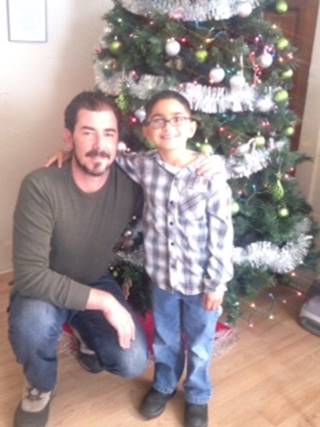 Happy New Year!
There has been a change in our Verde Valley office as the New Year unfolds…  Susan Turner has decided to return to her love of Hospice work and has accepted a position of Administrator at a Sedona Hospice.  While she may be departing her role at YBBBS, she will remain an advocate of the children we serve and continue to support our important community work.
It is with great excitement I announce the promotion of 6 year employee Michael Smith as our new VV/Sedona Interim Executive Director.  Effective Monday January 9th, Michael will join our Management Team as he leads our efforts in the Verde Valley and Sedona Communities focusing on match support, child referrals, recruitment and relationship building.  Michael's growth as a fundraiser will soon be utilized in both our extended Tax Credit Campaign and Spring Bowl for Kids Sake.
If you have met Michael, you know he is a true example of living the Yavapai Big Brothers Big Sisters mission. His connections with Embry-Riddle Aeronautical University, Prescott College, our faith based communities, The Big Leagues and Bigs in Blue are all vivid examples of Michael's ability to strengthen community partnerships while generating positive outcomes. Equally important, his longstanding dedication as a three-time Big Brother is a testament to his true belief in our vital community work.
Although Michael will be in the Cottonwood office Monday through Friday, he promises to stop by the Quad City office weekly to share the good news of his hard work.
Stay tuned for a message from Michael in next week's newsletter as he is excited to share his plans for his first 100 Days in office!
With continued gratitude,
Juliana Goswick
President & CEO